Siding
Siding Contractor Mackay, ID
If you do not have any wood or brick that is on the outside of your house, what exactly is protecting the inside of your house from weather, bugs or moisture from getting in your home? If you do not have any of these protective options on the outside of your home, you should consider getting siding. Installing siding is a great way to keep the inside of your home protected from all of these things that could potentially cause damage to your home. At Campbell's Quality Exteriors, we take pride in the quality of siding that we offer, so that your house can not only look nice, but will offer the protection that your home needs.
Why Should I Use Siding?
Siding is not only a great way to protect your home or business, but it is also cost effective. You will not have to worry about breaking the bank when installing siding on the exterior of your building. Siding also greatly improves the appearance of your buildings. It can create a look that will greatly improve upon your curb appeal, and will ensure that the appearance of your building is well kept up and maintained. If you own a business, or an apartment complex, then installing siding can be very beneficial. It creates a uniform look that gives off the appearance of professionalism to those who may consider using your services. Siding is also a great way to make sure that your home's energy efficient. It has insulation properties that make sure that heat stays trapped in your home.
Types of Siding Offered
At Campbell's Quality Exteriors, we offer four different types of siding, so that you can choose the kind that best meets the needs of your home or building. Each of these different types of siding offer different benefits, and as you are searching to find out which type will be the best for your home, one of these options will help you as you install siding on your home or business.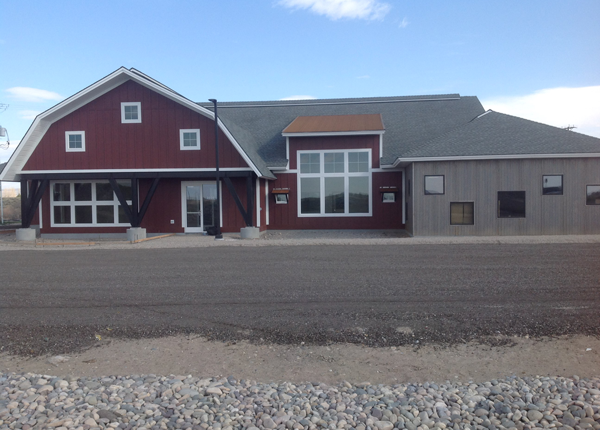 Vertical Panel in Steel or Vinyl
We offer vertical panel siding in either the vinyl or steel option. Vertical panels can help you create the illusion that your house is taller than it actually is. Because vertical panels are not stacked horizontally, they are much easier to be cleaned. They also offer a decorative element to your home or business that will be sure to help your buildings stand out from all of the other ones. If you are wanting to make your home or business visually appealing, then you should consider using vertical panel siding.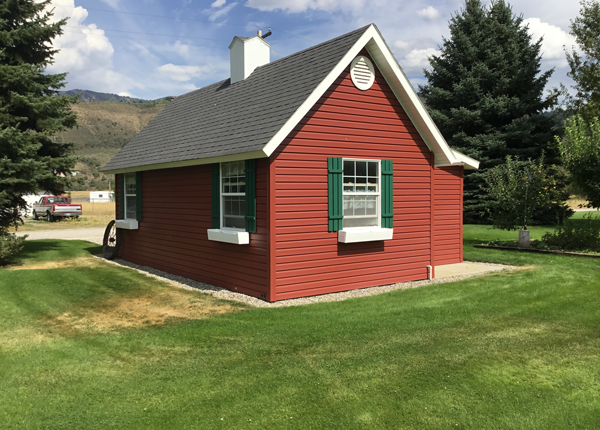 Vinyl Siding
Vinyl siding is one of the most common sidings that are used for houses and businesses. Not only is it an option that will leave your building looking great, but it is also cost effective and will not break the bank. We offer many different colors of vinyl siding, so that you can choose the color that you think would best fit the appearance of your home that you would like it to look like. Not only do we offer multiple color options, we also offer many sizing options so that you can choose the shape and color of the siding that will be installed. Your satisfaction is the most important to us, so we will work together to create a design that you will be pleased with.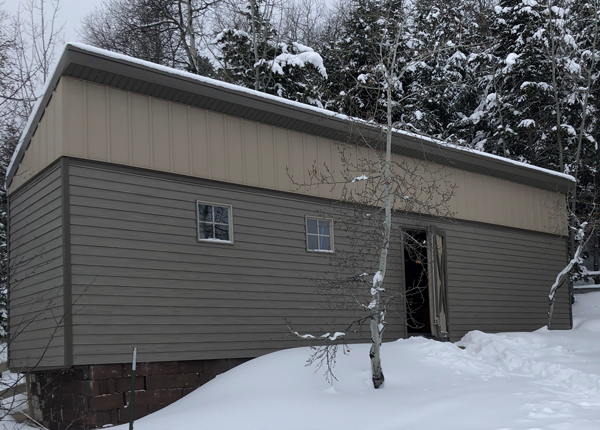 Steel Siding
If you are interested in steel siding, then you do not have to look any further. We have so many different options, so you will be sure to be pleased with all of the options that we have to offer. Steel siding is extremely durable, and requires little to no maintenance. If you are busy, and do not have the time to constantly have to make repairs to the exterior of your home, then steel siding may be the answer for you. Steel siding not only looks nice, but is a great way to protect your building from the elements, as well as fire. It will help you keep the inside of your building safe, and will help it look nice as well.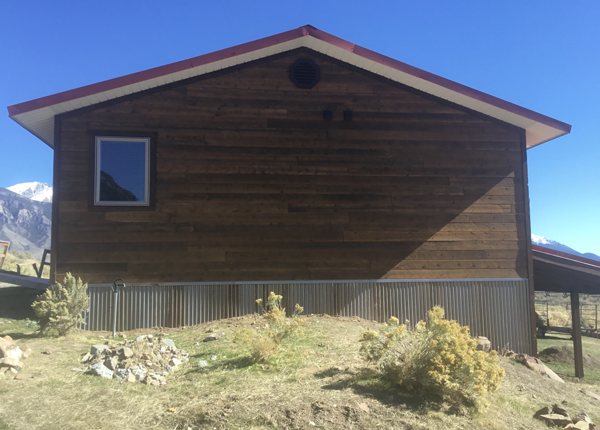 Wood Siding
We installed wood siding (rustic – dark brown) on this home in Mackay, ID. The aluminum soffit is white, and the steel fascia is red. This picture shows a corrugated galvanized metal wainscot.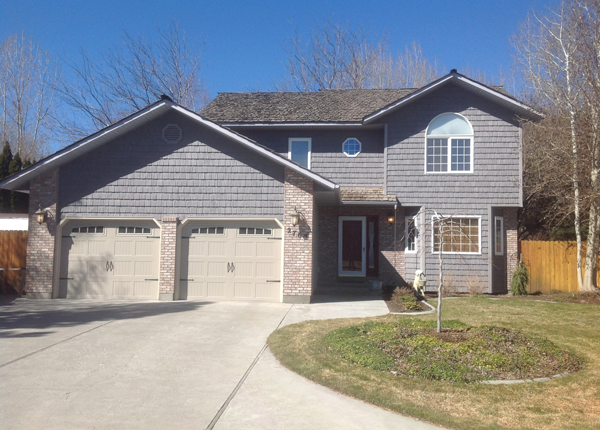 Shake Siding
Shake siding is a great option for the home or business owner who is trying to put a little extra flare to the appearance of their buildings. Shake siding is often used by people who want to give their home a unique look. We offer many different shapes, sizes and colors of shake siding that you could use. No matter the color, shape or size that you choose, shake siding will be sure to leave your building more visually appealing to all of those who see it. We want to help you create the exterior of your home in a way that you can be proud of, and we can accomplish that through the decorative use of shake siding.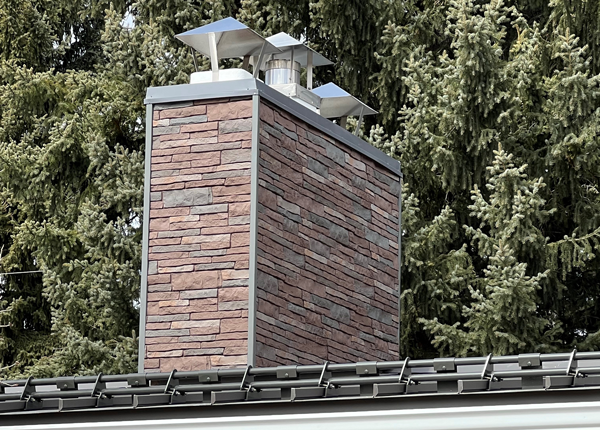 "Stone-look" Panel Siding
Vinyl product that is installed on homes to add curb appeal. We've also installed this product on our office so customers can see how it looks with horizontal or vertical (steel or vinyl) siding.
Can I Just Get the
Materials?
If you are wanting to just  get the materials and install the siding yourself, that is no problem. We are happy to help you find the materials that you are looking for so that you can install your siding yourself. We will take the time to help you know exactly what tools and equipment that you will need as you undergo the endeavor of installing siding on your buildings. It does not matter if your project is large or small, we can help you through the process, so that you know what will need to happen as you install the siding on your home or business.
Why Campbell's Quality Exteriors?
At Campbell's Quality Exteriors, it is our passion to help provide you with the best materials and services so that you can get siding installed on your home. It does not matter if the job is big or small, our team has the expertise and experience that is needed to ensure a quality siding installation. We will make sure that you love the look of the exterior of your home.
Campbell's Quality Exteriors has served the Southeastern Idaho area for 35 years.  We want to help you as you want to install siding on your home or business building. Contact us today to get a free siding quote! We look forward to hearing from you and working with you.
Address
7040 North River Road
Idaho Falls, ID 83402
Contractor Registration Number
State
RCE-1775
City of Idaho Falls
1006